The Center for Cell Reprogramming: Current 2020-2021 Series
All seminars will be held virtually until further notice
Wednesdays at 11:00am
(Unless otherwise noted)
Title: Targeting Cancer Stem-like Cells for Brain Tumor Therapy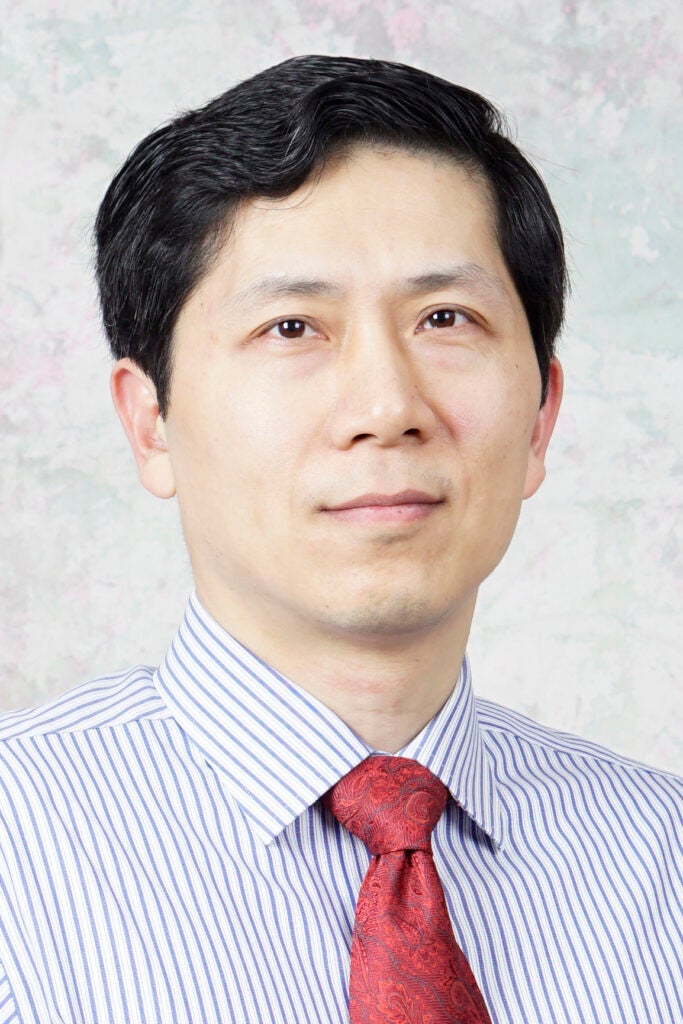 Dr. Ying focuses on developing more effective therapies for malignant brain tumors, including glioblastoma and medulloblastoma. He studies essential molecular mechanisms that support the self-renewal, tumorigenicity and therapeutic resistance of brain tumor stem-like cells. He further develops clinically translatable strategies to target these oncogenic mechanisms, based on drug repurposing.
He uses human induced pluripotent stem cells to establish brain tumor models for drug discovery, and applies the synthetic mRNA technology for brain tumor therapy.
Associate Professor of Neurology
Hugo W. Moser Research Institute at Kennedy Krieger
Johns Hopkins University School of Medicine
Title: The Role of Tissue Biophysics in Organ Selectivity in Metastasis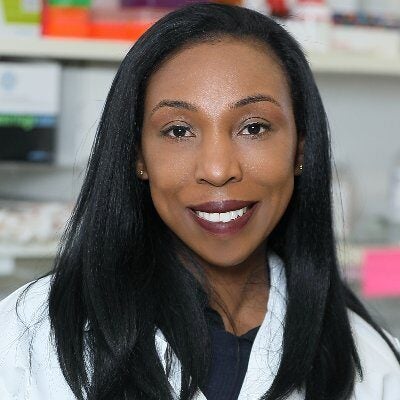 Dr. Tanner joined the National Cancer Institute as a Stadtman Tenure-Track Investigator in July, 2012, where she integrates concepts from molecular biophysics and cell biology to learn how cells and tissues sense and respond to their physical microenvironment, and to thereby design therapeutics and cellular biotechnology. She received tenure at NIH in 2020.
For her work, she has been awarded the 2013 National Cancer Institute Director's Intramural Innovation Award, the 2015 NCI Leading Diversity award, Federal Technology Transfer Award in 2016 and 2018, the 2016 Young Fluorescence Investigator award from the Biophysical Society, and named as a Young Innovator in Cellular and Molecular Bioengineering in 2016 by the Biomedical Engineering Society.
Senior Investigator at Laboratory of Cell Biology
National Cancer Institute, NIH
Title: The RNA Structural Code Underlying Pathological Regulation of RNA Splicing in Metastasis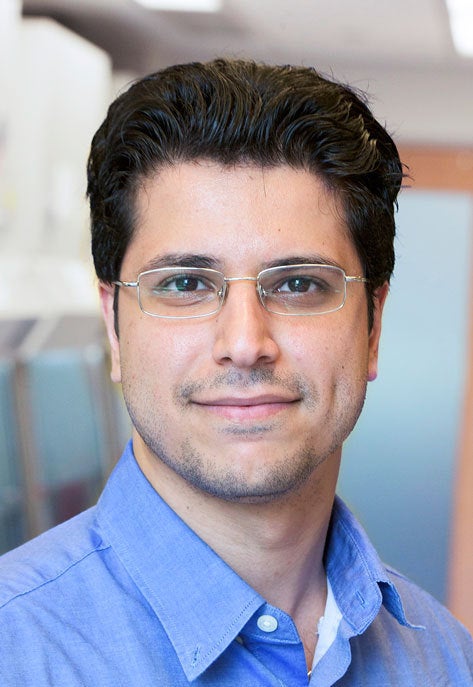 Dr. Hani Goodarzi is an Assistant Professor at the University of California, San Francisco. With a dual background in computational and experimental genomics, he brings a multidisciplinary approach to studying human disease.
His research is focused on developing strategies that enable an unbiased search for previously unknown pathways that drive oncogenesis, metastasis, and neurodegeneration. By developing novel technologies for genome-wide measurement of hard-to-quantify RNA molecules, he has made key discoveries about the role of oncRNA, tRNAs, and tRNA fragments in cancer metastasis.
On the computational front, Dr. Goodarzi is focused on building network analytical models that help elucidate key pathways and processes that drive human disease. In 2017, for his contributions to cancer research, he was awarded the Martin and Rose Wachtel Award in Cancer Research and was recently named a Kimmel scholar. He was previously a recipient of the prestigious Blavatnik award for young scientists as well as the Tri-institutional Breakout prize.
Assistant Professor
Department of Biochemistry and Biophysics
University of California San Francisco

Title: Dying Cells-Induced Non-Classical Mechanisms of Therapeutic Resistance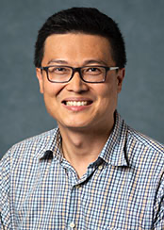 Dr. Chan is a translational scientist who is excited about cancer research that expediates experimental therapies into clinical trials that can benefit cancer patients.
His team focuses on investigating: i) how aberrant cellular differentiation impacts tumor characteristics, sub-typing and patient outcome, ii) how the interactions between cancer stem cells and the extracellular matrix or immune microenvironment can be exploited for therapeutic targeting.
Dr. Chan received his PhD from the University of Texas, MD Anderson Cancer Center in 2004. He was trained under the classical concept that epithelial cancers develop via a multi-step process. Through pathologic evaluation of tumor tissues, he developed the appreciation that cancer is a disease of aberrant cellular differentiation. He then joined Prof. Irving Weissman's laboratory at Stanford University to continue his postdoctoral studies (2004-09).
He was amongst the first to isolate cancer stem cells (CSCs) from human bladder urothelial carcinomas, and investigated CD47 as a mechanism for immune evasion. Dr. Chan is currently an associate professor at Cedars Sinai Medical Center
Associate Professor
Cedars Sinai Medical Center Los Angeles, CA
Title: Gene Regulatory Mechanisms Driving Cell-To-Cell Variability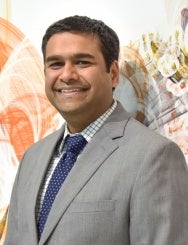 Dr. Garg's lab focuses on the processes that generate heterogeneity in tumors and development and investigates the structures of genes and networks to understand how they contribute to variation and treatment failure in cancer.
Salil Garg, MD, PhD, is the Charles and Jennifer Johnson Clinical Investigator at the Koch Institute for Integrative Cancer Research at MIT. Trained through the Harvard/MIT-MD PhD Program at Harvard Medical School, Dr. Garg completed his doctoral thesis in the laboratory of Michael Brenner studying cellular trafficking in the immune system.  Following clinical training, Dr. Garg completed postdoctoral work in the laboratory of KI member, MIT Institute Professor, and Nobel Laureate Phillip A. Sharp.  He is board certified in clinical pathology and completed a fellowship in molecular genetic pathology at Massachusetts General Hospital, where he currently practices. In 2017, Dr. Garg was named a STAT Wunderkind, an accolade that honors the brightest young minds in life science for their work in academia, industry, and in the clinic. 
Clinical Investigator
Koch Institute for Integrative Cancer Research
MIT
Title: TBA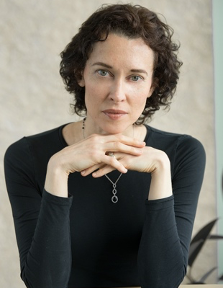 Dr. Elisseeff is an assistant professor in the Department of Biomedical Engineering at Johns Hopkins University. She cofounded Cartilix, Inc., a startup that translated adhesive and biomaterial technologies for treating orthopedic disease, acquired by Biomet Inc in 2009.
In 2009, she also founded Aegeria Soft Tissue and Tissue Repair, new startups focused on soft tissue regeneration and wound healing. She has published over 120 articles, book chapters and patent applications and given over 130 national and international invited lectures.
Her lab is working to understand fundamentals of the innate and adaptive immune responses to tissue damage and biomaterials in multiple model systems.
Assistant Professor of Biomedical Engineering
Johns Hopkins University
Title: "Telomerase-Independent Telomere Maintenance Mechanisms in Human Cancers"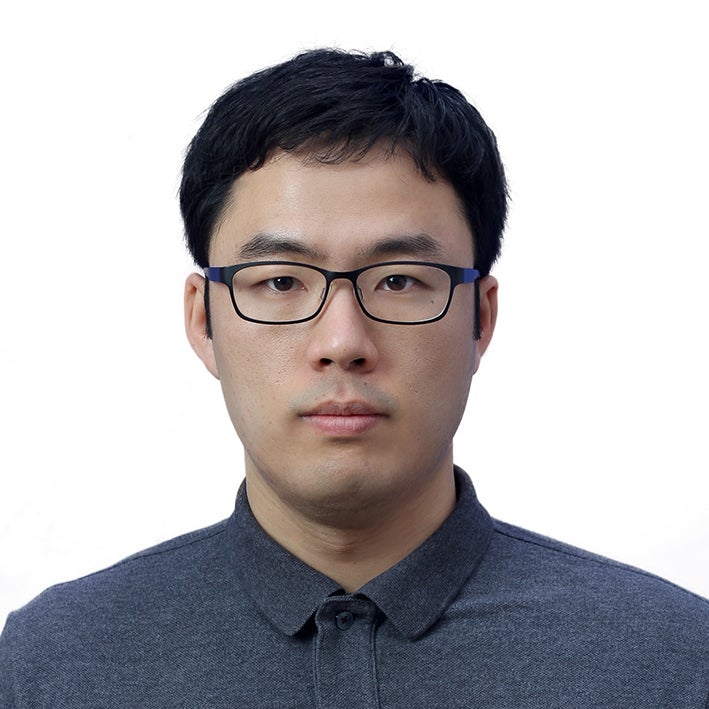 Dr. Min is interested in the
telomere maintenance mechanism that is essential for the initiation and progression of cancer. He has focused on the Alternative Lengthening of Telomeres (ALT) pathway, a telomerase-independent telomere maintenance mechanism that frequently occurs in mesenchymal origin human cancers (i.e. sarcomas and soft tissue tumors).
He has uncovered novel molecular mechanisms underlying ALT pathway from his series of published studies. He was the recipient of the CPRIT Postdoctoral Cancer Intervention and Prevention Discovery Training Program and NCI T32 Cancer Research Training Program.
Assistant Professor of Pathology and Cell Biology
Columbia University Medical Center
*These seminars are for educational purposes and intended for the faculty, students and staff of Georgetown University.
In addition, these sessions are not recorded and closed to outside members of the public.
---
Past Speakers From Our Seminar Series
If you are interested in being a speaker at one of our Center for Cell Reprogramming Seminars, or if you have a topic you would like to hear please contact us here.